10 Best Accessories to Pair With Your Hangover Hoodie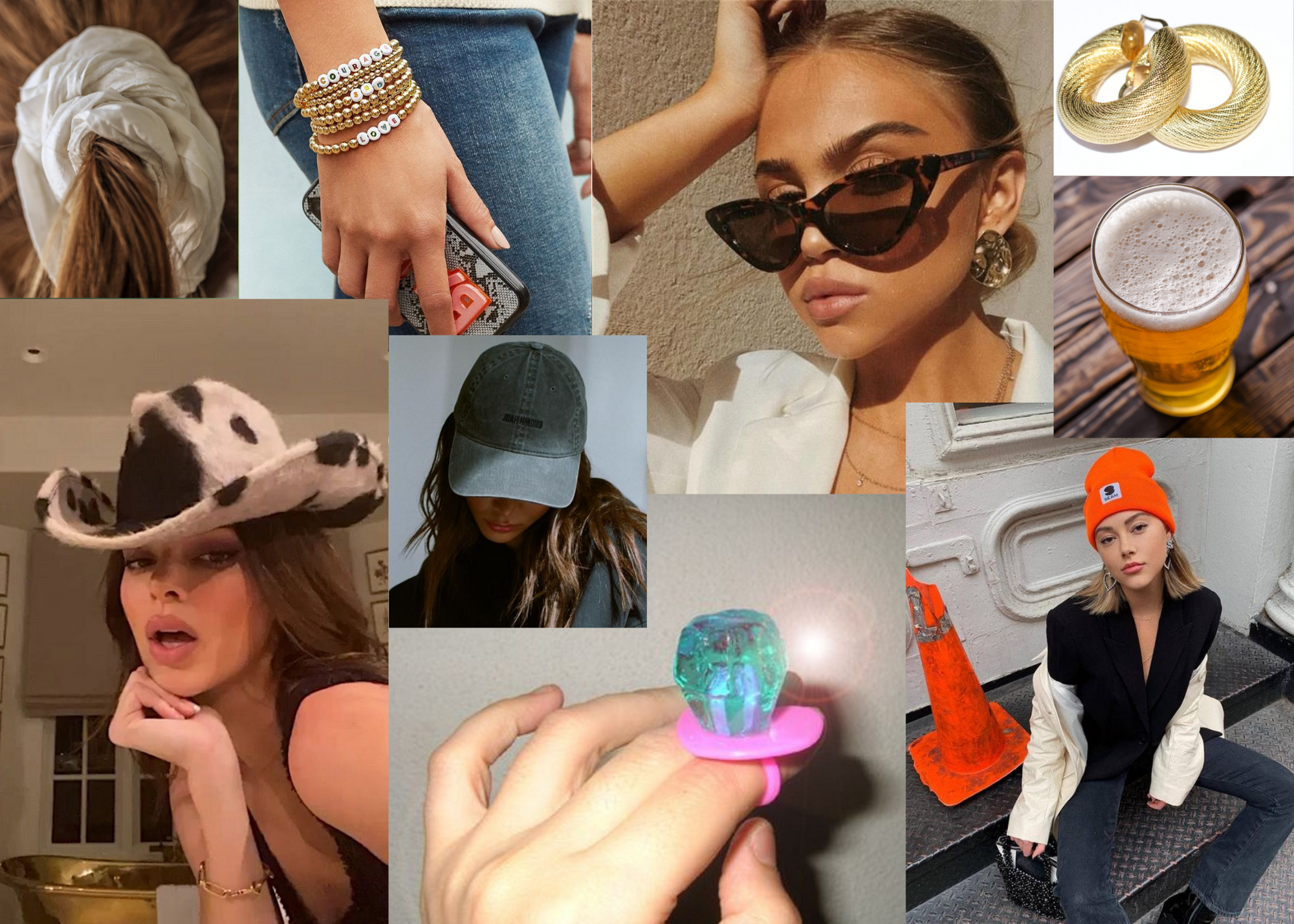 1.) Scrunchies
Scrunchies are officially back, and what better way to pair this trend than with one of your classic Hangover Hoodies? Washing your hair sucks anyway, so this is the best way to look trendy without actually putting in the effort. Check out these scrunchies if you want to level UP and hide things in this cute accessory. No more losing lip gloss and credit cards at the bar!
2.) Sunglasses
Sunglasses are an absolute must for any weekend outfit, especially if it involves day drinking. Cool sunglasses immediately bring any outfit from a 5 to a 9. And if your day doesn't involve day drinking, they're still the perfect way to cover up those bags under your eyes from the weekend. Think smarter, not harder.
Pair them with one of our classic vintage oversized hoodies and some dope sneakers for an effortless and easy look that can carry you from Saturday right into Sunday. Here we see Emily Ratajkoski going for the look we mentioned in one of our other blog posts here, and pairing her hoodie with a chic duster!
3.) Name Bracelets
These bracelets are perfect fun accessories for when you don't feel like going all-out or risking the loss of your favorite bracelet, but you still want to spice up the hoodie outfit a little. You and your friends can make them on Sunday morning while recapping your night, and they'll be the perfect addition layered with your Hangover Hoodie!
4.) Chunky Gold Earrings
Channel your inner Hailey Bieber and throw on some fun gold earrings to spice up your simple look. They are perfect for mixing dressy and casual, while also drawing attention to your face and hair.
5.) Cowgirl Hat
If you're trying to have a tame night at the bar, skip to number 6. If you're trying to have a dance 'til 4 am, shut down the city, pizza In bed at 6 am kinda night, then get a cowgirl hat (the more absurd the better), pair it with your oversized Hangover Hoodie, and get ready to have yourself a weekend.
6.) Beanie
This one will definitely leave you with a more chill night and is especially good if you want to stay warm during the colder months. There are so many cool beanies online to choose from, and they pair perfectly with your Hangover Hoodie, no matter what!
7.) Gold Ring Stacks
They're trendy for reason!! Add a ton of gold rings to your fingers to make it look like you've got your life together. These make your fingers look longer while also contrasting to the casual nature of the Hangover Hoodie!
8.) A Ring Pop
If you're not in the mood to put jewelry on but you still wanna guarantee a good time, throw a ring pop on your finger and call it a day.
9.) Baseball Cap
Sometimes doing your hair just isn't really in the cards. A baseball cap helps keep the sun out of your eyes, while also giving off that trendy athleisure vibe that'll make it look like you've worked out way more recently than you have.
10.) Beer
This one should speak for itself. I'd rather have a beer.