10 Best Movies to Watch With Your Girlfriends on a Sunday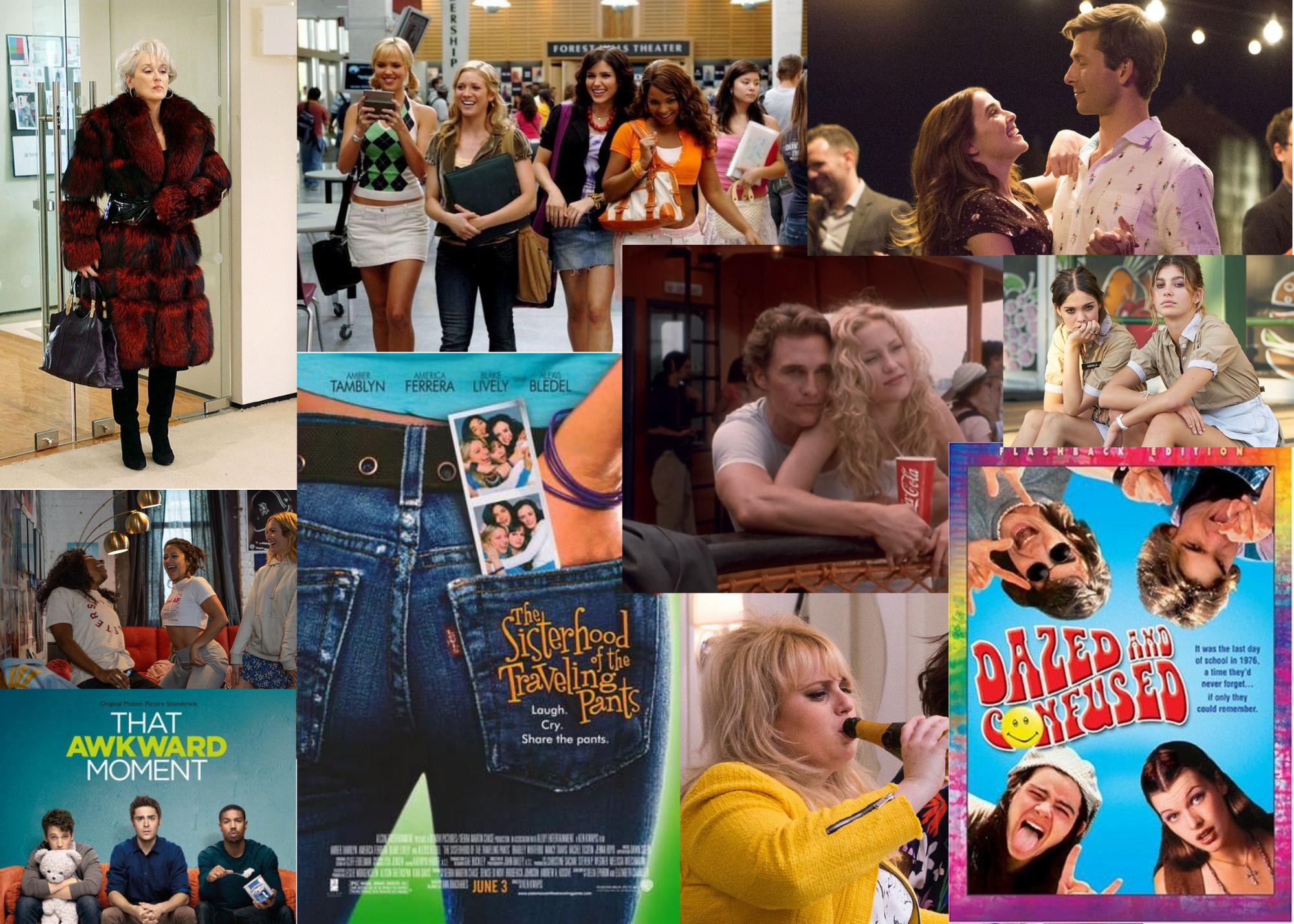 image: Hulu
Never Goin' Back (2018)
This pick deserves its own trailer because we are introducing you to the best and most underrated friendship movie ever. Follow best friends Angie (Maia Mitchell) and Jessie (Camila Morrone) as they work to come up with enough money to go to the beach for Jessie's birthday. Free on Amazon prime, do yourself a favor and check it out today.
image: Netflix
Someone Great (2019)
Follow Jenny (Gina Rodriguez) as she prepares to move across the country to take her dream job. After breaking up with her long term boyfriend, it is up to her two best friends to pick her up and remind her who she is. An amazing movie about friendship, relationships ending, career changes, and making the best out of a tough situation.
image: Fixable
Sisterhood of the Traveling Pants (2005)
Follow best friends Lena (Alexis Bledel), Bridget (Blake Lively), Tibby (Amber Tamblyn) and Carmen (America Ferrera) as they navigate their first summer apart from one another. They find a pair of jeans that mysteriously fits all 4 of them, and decide to use it as a creative way to stay in contact with each other throughout the summer. 
image: Youtube
That Awkward Moment (2014)
Featuring the unbeatable trio of Miles Teller, Zac Efron, and Michael B. Jordan. This movie is an absolute classic and probably one of the most underrated rom-coms in existence. It follows 3 best friends who make a pact to remain single as a pact to their recently divorced best friend. However, despite the pact, they all secretly fight urges to be with other people. 
How to Be Single (2016)
This movie follows Alice (Dakota Johnson), a recent college grad who decides to break up with her long-term boyfriend before moving to New York City. It's there she befriends her crazy and wild co-worker Robin (Rebel Wilson), who teaches her how to enjoy her newly lifestyle lifestyle. A movie about good friends and falling back in love with yourself after a tough break up. 
John Tucker Must Die (2006)
A story of girl power and getting revenge on the worst type of boy, this movie is about a girl who bands together with 3 unlikely friends, who were all dating the same guy without knowing it.
image: The Guardian
Dazed and Confused (1993)
This absolute classic follows a group of rowdy Texas teenagers on their last day of high school In 1976. Dazed & Confused is perfect for the days when you truly can't make it out of bed, and you just wanna lounge all day in your Hangover Hoodies and have a few good laughs.
Set it Up (2008)
This Netflix original is about two young professionals, Charlie and Harper, who work together to set their awful bosses up. It touches upon frustration in the workplace, young love, and two people who are meant to be together, despite their differences.
How to Lose a Guy in 10 Days (2003)
From start to finish, this rom-com gem is filled with outrageous scenes where Journalist Andie (Kate Hudson) tries to drop ladies' man Ben (Matthew McConaughey), while he tries just as hard to get her to fall in love with him. It is another amazing movie for the ages, that works perfectly on a Sunday afternoon.
The Devil Wears Prada (2006)
Stunning outfits, Meryl Streep, and a soundtrack for the ages. Need we say more?