The 7 Best Nail Trends for 2021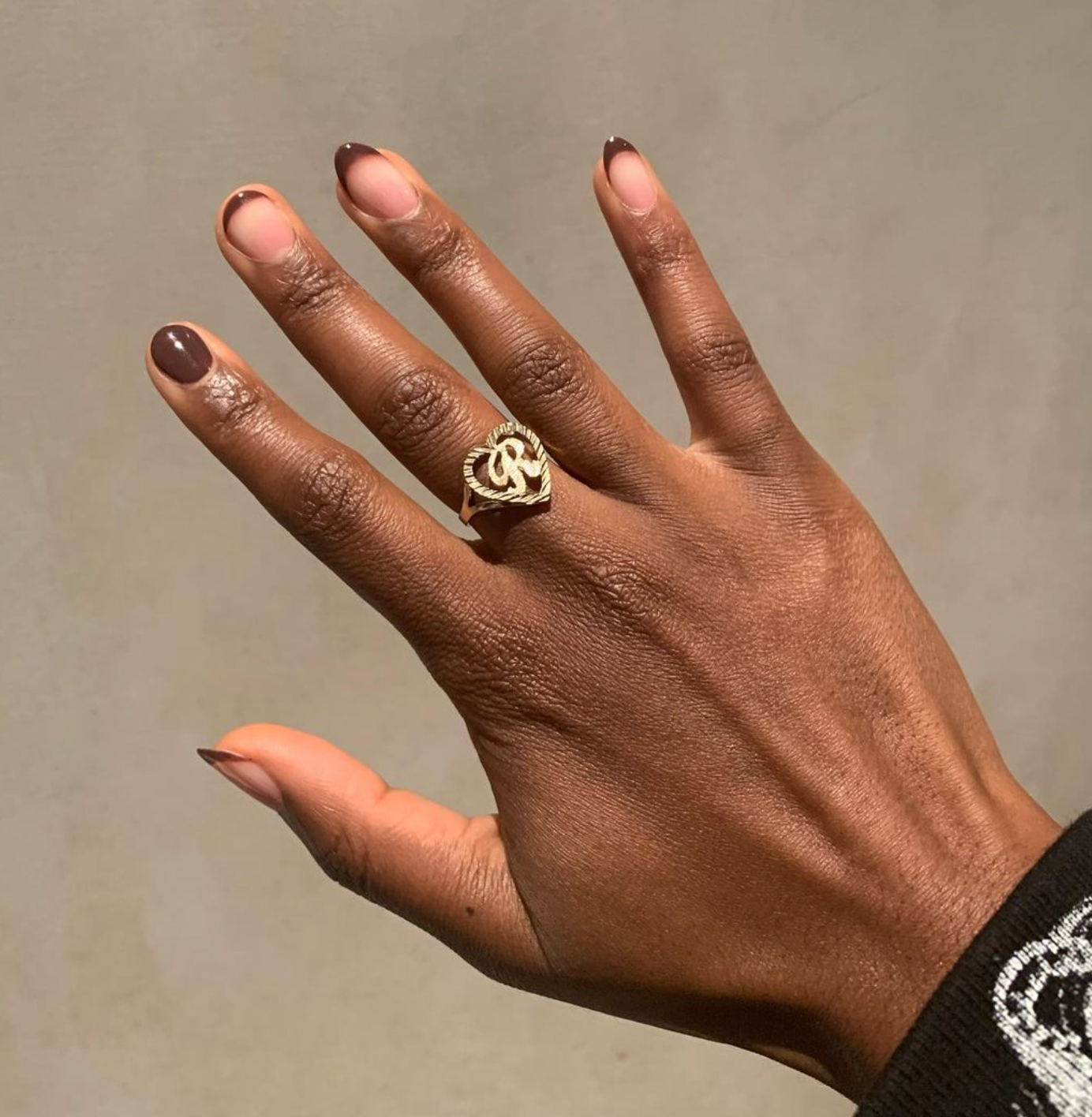 Listen...we get it.
Sometimes the thought of putting on those skin-tight jeans where you have to lay down to zip them up, and your cute but itchy as h*ll hot pink sweater from NastyGal is a little too much. 
Yes you want to look put together, but in these icy winter months comfortability is key.
First things first, throw on your Hangover Hoodie. It's oversized, it's cute, it's comfortable...it's the best of both worlds. 
But if you're looking for a way to add some extra ~spice~ to your look, it's time to look down at your cuticles. Yes, those cuticles.
In 2020, we saw nail art that proved being trendy isn't just delegated to your clothes and makeup anymore. We saw instead that our nails are the perfect way to polish any look.
2021 is no different.
From our trusty bible, Cosmopolitan, Lauren Balsamo has outlined for us the 7 best nail trends of 2021 that will have you looking flawless from head to nail bed!
1.) Black and White Nail Trend
I mean, how chic is this black and white nail design? You'll need a thin striping brush (it's a must for creating precise, ultra-fine lines), black nail polish, and opaque white nail polish to DIY the trendy look.
2.) Brown Nail Polish
Rich, chocolate brown is the neutral nail color you need in your life. Not only is it trendy for 2021, it looks genuinely gorgeous on all skin tones. Use it to paint just the tips of your nails and your entire pointer finger nail for a cool, accent mani effect.
3.) Green Tips
This 2021 version of the French manicure is by far my favorite take on the classic look. Prep your nails with a clear base coat first, then use five different shades of green nail polish (ranging from mint to forest-green) and paint each nail tip in a different color.
4.) Multi-Print Nails
Multi-print nail art is having a moment. The only rule? Keep the color palette in the same family (NGL, I love this muted beige vibe). To get the look, use a few different neutral-colored polishes to freehand different designs on each nail, or you can take the easier route and mix and match some nail stickers instead.
5.) Geometric Designs
Sensing a theme here? Maximalist nail designs, like this geometric-print manicure, are going to be everywhere in 2021. Grab a few bold-colored polishes (think: green, red, and mustard yellow) and use them to doodle a few different shapes on each nail. Seal it all in with a glossy top coat and you're good to go.
6.) Leopard Print Nails
It's hard not to be obsessed with this neon leopard nail trend. You'll need a nail art brush set and a few different neon polish shades to create these colorful spots. Seal it all in with a glossy top coat and you're good to go.
7.) Confetti Manicure
This cute, confetti-inspired nail design basically screams "wear me to all of your fun things in 2021!". To try the trend, paint your nails in a sheer neutral polish and then, using a nail dotting tool, add confetti-like specks to each nail with silver, green, and red nail colors.