Get To Know Your Hangover Hoodie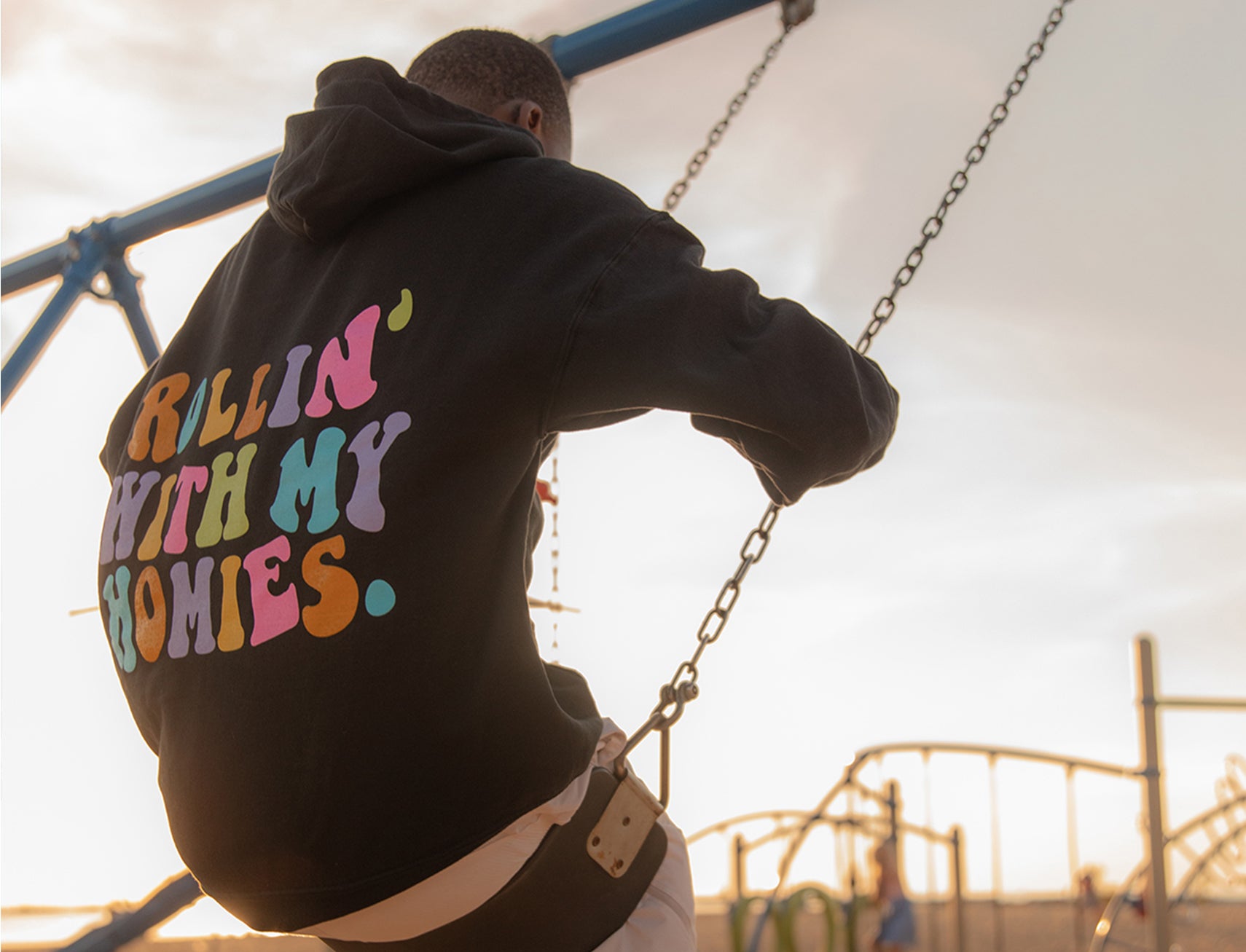 So you want a
Hangover Hoodie
, but aren't quite sure which one you want? We've got you.
Like any juicy season of
The Bachelor
, we thought it best to give you some info on the inspiration of each of our oversized hoodies so you can determine which one will be getting your rose.
Pour up a tall glass of Sauvy B and get to picking!
The Morning After Collection
After All, It's Still the Weekend
Inspired by the most painful hangovers where we had no choice but to start drinking all over again and pretend like it was socially acceptable. Inspired by bottomless mimosas at boozy brunches, and not vibe checking on any day of the week.
Imagine this: you wake up feeling good, still a little drunk from the night before. You pair your outfit with ridiculous accessories like cowgirl hats and ring pops, and you go off to have yourself a DAY. That's what this hoodie is all about.
Inspired by our most ridiculous hangover outfits - whether it's the dress from last night with a shacker shirt and uggs, or the t-shirt you bought off the stranger at the bar because you thought it looked vintage.
Inspired by the long Sunday hangovers where we'd watch Fast Times at Ridgemont High and order anything that was delivering because we were too lazy to go down the street. The slowest of days inspired the Fast Times hoodie.
Go listen to Stupid Happy // MARS, CCCORAZON, Emilia Ali right now. This hoodie is for the days when you're picking up your friends from wherever they ended up the night before, and you're blasting music in the car with the windows down and fully ignoring any work that you have to do.
This is for the nights out that you roll up squad DEEP to the pregame and everyone is just ready to go. The next day, you all go to brunch together and go over the night before, analyzing all the details and telling stories.
This Is My Hangover Hoodie
This is for the no bullshit blunt talkers who don't want people asking them why they look like shit and feel totally comfortable putting it all out in the open.