Dorm/Apartment Decor Esstentials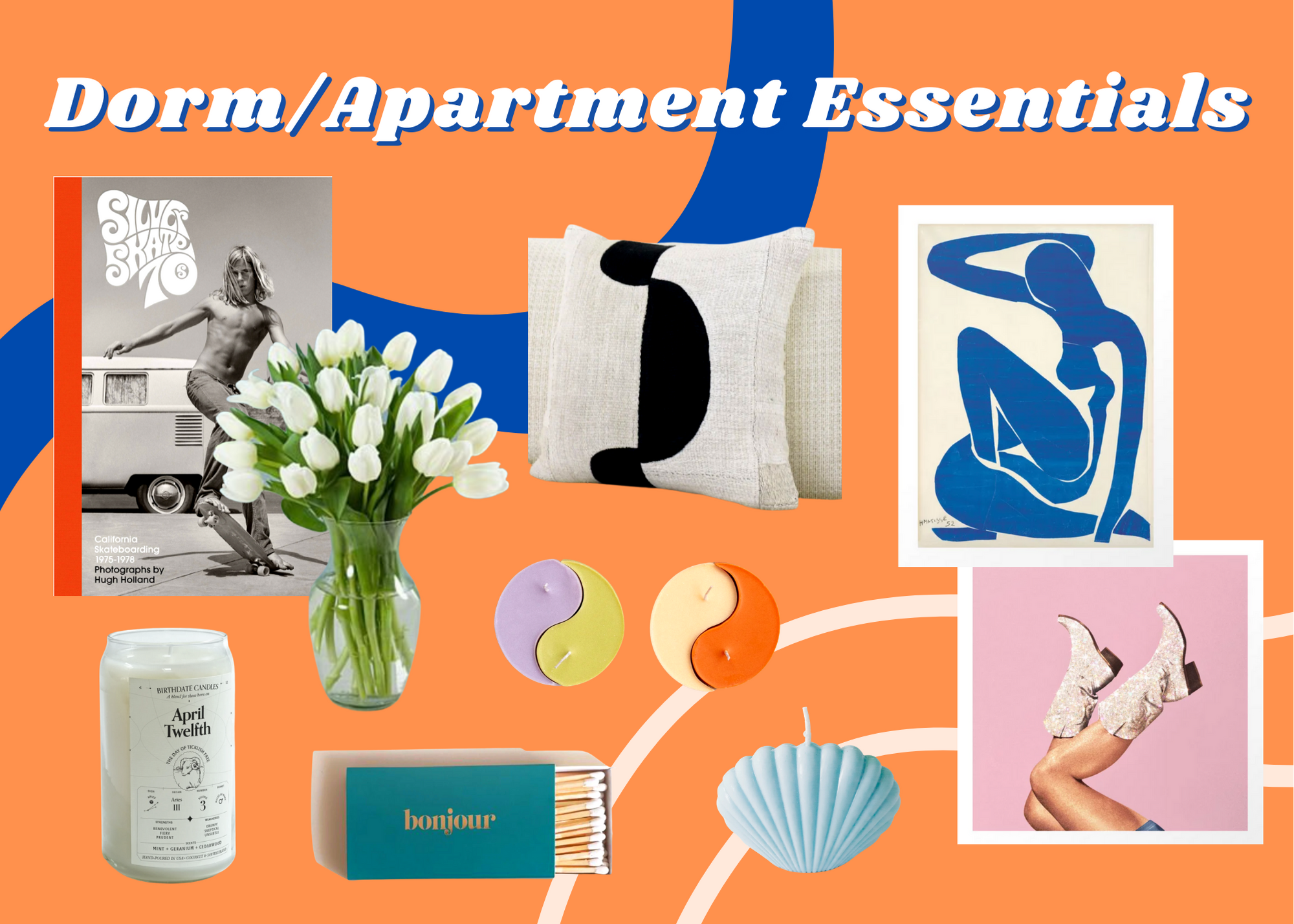 skateboard book / pillow / matisse print / cowboy boots print / Birthdate candle / matches / ying yang candle / seashell candle / tulips
Spring is right around the corner folks, and with that comes the yearly ritual of spring cleaning -- that's right, it's out with the old and in with the new!
Spring is also the perfect time to evaluate your current living space and determine what to keep (your oversized Hangover Hoodie for example), what to toss (that dress you've only worn once to a formal with Jack from Apple Beta Pie, who then ghosted & who you haven't talked to since -- it's time gf), and what pieces to add to your living space to create a fresh environment for the changing of the season.
But don't worry, you don't have to spend your ENTIRE paycheck on sprucing up your dorm/apartment. Sometimes, all it takes is some fresh flowers, a new candle here, and some new wall decor there to liven up any room and remind you you're that b*tch (p.s. you definitely are).