10 Best Valentine's Day Movies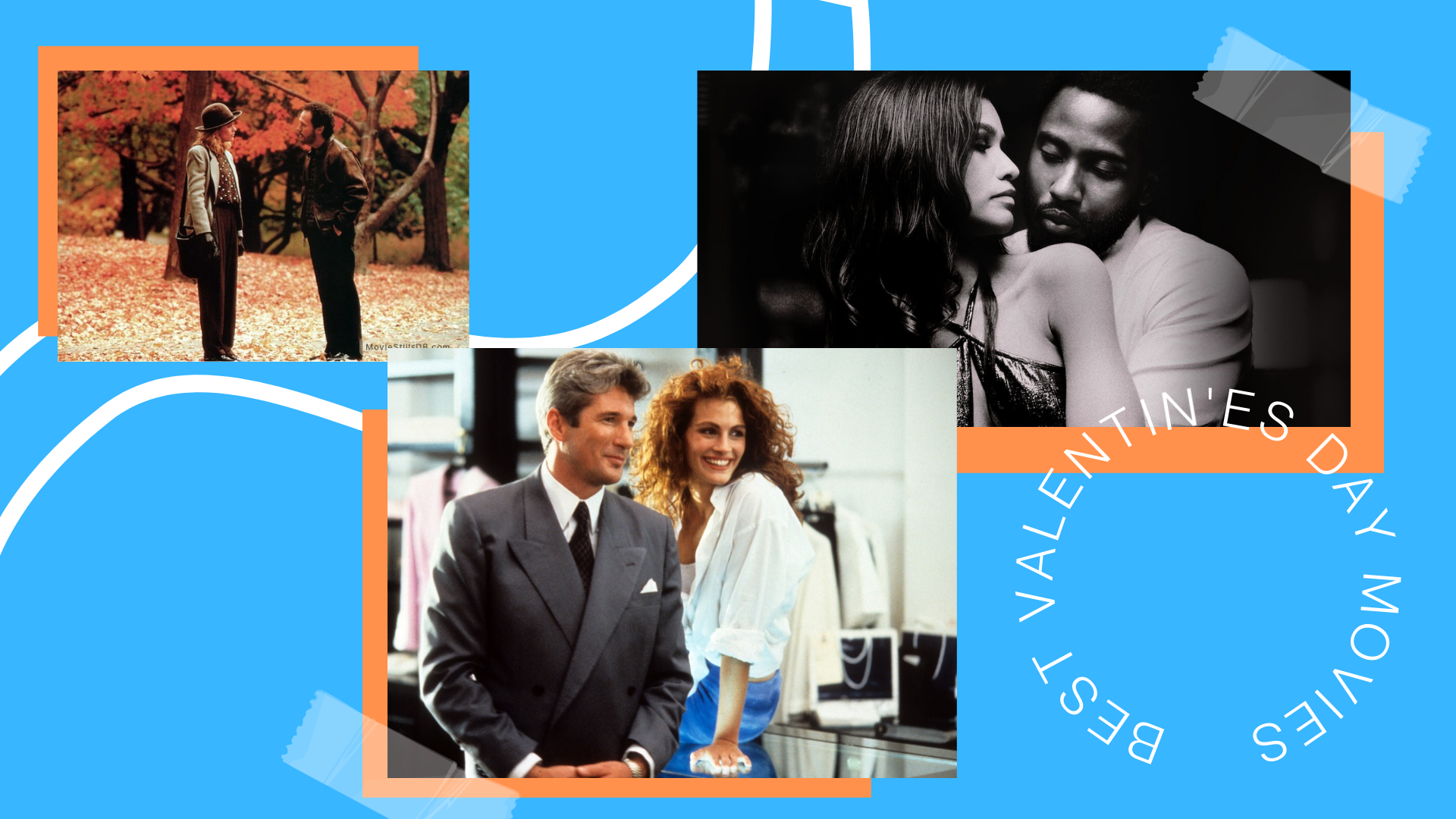 Welp, Valentine's Day is right around the corner!!
And whether you're spending it with your significant other or your best friends, we wanted to round up some of our favorite Valentine's Day romantic films to eat an entire tub of Ben & Jerry's to (you heard us correctly).
1.) Valentine's Day (2010)
Okay, this one might have been a given but what better way to spend Valentine's Day than with the movie that shares the same name. This Gary Marshall film doesn't disappoint and the star-studded cast will have you glad you watched.
2.) The Notebook (2004)
Alright, alright we know The Notebook might be a *littttle* basic but it's a classic for a reason. I mean Ryan Gosling rowing a boat through a group of swans while it's raining...need we say more.
3.) Love Story (1970)
Although it's an older film, this movie is an absolute must. Brief synopsis: A high-society Harvard hockey player meets a witty, creative, middle-class music student from Radcliffe College and the rest you'll have to see for yourself! There's a reason it's one of the highest-grossing films of all time.
4.) When Harry Met Sally (1989)
One of our all-time FAVORITES!! This film helps answer the infamous question of "can guys and girls really be friends?". Plus the NYC scenery and cozy 80s knit sweaters will have you wanting to move to Manhattan ASAP.
5.) Pretty Woman (1990)
Julia Roberts and Richard Gere are the perfect match in this Los Angeles-based rom-com. Gere plays a wealthy business man who finds solace in a new-to-the scene hooker (Roberts). And yes, we know it sounds a little sus but we promise you'll be swooning by the end.
6.) Malcom and Marie (2021)
New this year and out on Netflix, this film highlights a director and his girlfriend on the night of his latest movie premiere and the highs and lows of their relationship. And with queen Zendaya as the co-star, it's definitely a must see!
7.) Bridget Jones Diary (2001)
Talk about Ben & Jerry's!! This film is the absolute perfect movie to watch at a Galentine's day party or night-in. Renée Zellweger is the perfect protagonist juggling two men at once and is 100% relatable the entire way through. You'll think you're watching your best friend on the screen. 
8.) If Beale Street Could Talk (2018)
This film highlights Fonny and Tish who navigate their relationship after Fonny is arrested for a crime he did not commit. The winner of multiple Academy Awards, this film includes more serious themes and exemplifies the potential hurdles of a young black couple in America.
9.) The Spectacular Now (2013)
This movie has young love written all over it! Watch as Aimee and Sutter fall in love in the final months of high school and navigate prom night, college decisions, and senior year parties. 
10.) 10 Things I Hate About You (1999)
Loosely based off of Shakespeare's "The Taming of the Shrew", this movie is a timeless classic following two sisters in high school, a secret plot for prom, and an ICONIC football field serenade -- a can't miss.